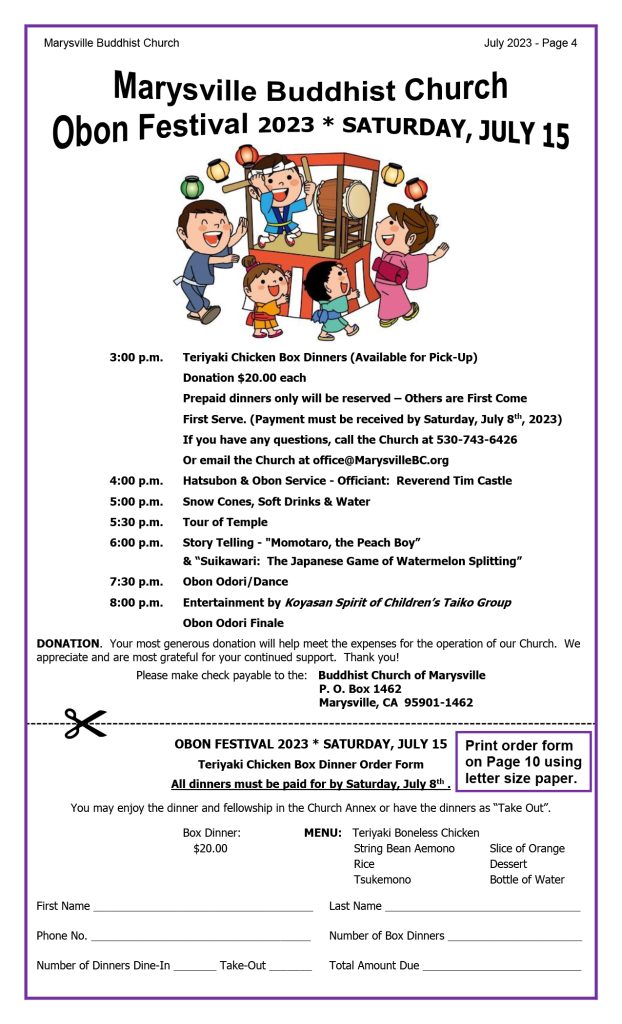 MBC Obon Festival 2023
Saturday, July 15
7:00 p.m. – 9:00 p.m.
Bon Dance Practice Schedule
July 3, 6, 11 and 13
7 to 9 p.m.
MBC SERVICES – SAFETY RULES
All service attendees shall enter and exit through the main front doors of the Hondo located at B Street.
Wearing a mask is not required, but highly recommended. All service attendees will sign-in during entry to the MBC.
Practice appropriate social distancing is recommended.
---
---